Back
Top 303 Mainland students admitted to HKU's
2013/14 undergraduate programme
10 Jul 2013
The University of Hong Kong (HKU) has selected the 303 top students from a record number of 12,513 applications in the Mainland admissions exercise for its 2013/14 undergraduate programmes.
The top students attained outstanding results in the Mainland's National Joint College Entrance Examination and excelled in a variety of ways. This year, applications were received from 31 provinces, cities and autonomous regions throughout the Mainland, including Inner Mongolia, Qinghai, Ningxia, Gangsu, Xinjiang and Xizang.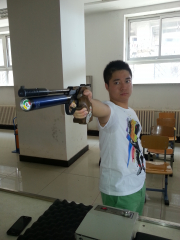 Among those admitted are three elite, national-level athletes. Mr Sun Yutong, a national top-tier athlete in shooting, will study at the Faculty of Business and Economics.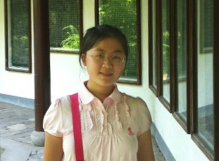 This year, 16 students with top scores at the provincial or municipality levels, or "Zhuangyuans", were admitted. The top Arts-stream student in Liaoning Province, Ms Liu Dingning, will be studying in the Bachelor of Arts programme.
"To excel in Chinese studies has been my dream. At HKU, I can be exposed to a wide variety of disciplines, including languages, literature, music, history, philosophy as well as law and economics, which will broaden my horizons," she said.
About one-fourth of the students will receive scholarships of various amounts, up to HK$175,000 a year, to cover tuition fees (HKD$135,000), hostel fees and basic daily expenses.
Meanwhile, nearly 6,000 applications were received under the joint programme with the University of Cambridge for studies in Engineering. Thirteen students were admitted and will study at the HKU Faculty of Engineering for a year. Qualified students will then continue to study at Cambridge.
For media enquiries, please contact Ms Melanie Wan (Manager (Media), Communications and Public Affairs Office) tel: 2859 2600 / email: melwkwan@hku.hk .