Back
Green light for HKU's sustainability initiatives
02 Apr 2017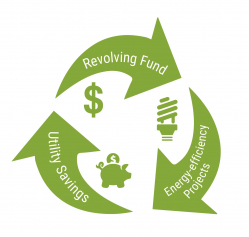 Kicking off the New Year, the University of Hong Kong has introduced key sustainability initiatives that will align policy with concrete actions and drive meaningful change on campus and beyond. Projects include a new financing mechanism to support campus environmental improvements, a waste reduction effort targeting the elimination of disposable plastic water bottles from the University campus, and the expansion of a smart metering programme in four residential colleges.
To support these and other initiatives, the University's senior management has agreed to ring-fence the substantial savings made possible by HK Electric's recently announced tariff rebate for carbon reduction and other sustainability work. The moves demonstrate the enhanced commitment to sustainability made in HKU's 2016-25 strategic plan: "The principles of sustainability will guide our planning and development at every level."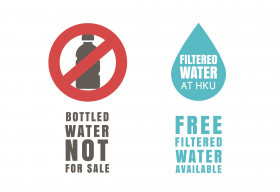 Ditch Disposable!
Ditch Disposable, a University-wide waste reduction and awareness campaign, opened this month with the announcement of a new policy on disposable plastic bottles. A film screening and a Beach Cleanup at Lap Sap Wan were organized to give students and staff an understanding of the disruptive effects of plastic waste. The campaign kicked off on March 22, World Water Day, with a short ceremony on campus. More than 20 early champions including faculties, offices, student groups and catering outlets have pledged their commitment to support the policy. Set to take effect on July 1, the policy seeks to eliminate the sale and distribution of single-use water bottles of one litre or less in volume from the campus. Expressing support for the initiative, HKU President Professor Peter Mathieson said: "Changing habits and longstanding practices takes effort, but we all have the power to make a difference. Plastic water bottles are an obvious first target for the University's campaign." The University's ongoing effort to increase the availability of free, filtered water on campus further supports the initiative. (website: http://www.sustainability.hku.hk/ditchdisposable)
Green Revolving Fund
The University has introduced a Green Revolving Fund (GRF) to support carbon emissions reduction and other environmental improvement initiatives on campus. The GRF will invest in energy-efficiency projects in university buildings, returning the utility and maintenance cost savings achieved into the GRF to fund further projects. The GRF treats the environmental impact of campus operations as investment opportunities rather than costs, and will allow the University to invest in a long-term energy efficiency program in a financially sustainable manner. "This is HKU's first Green Revolving Fund and may be the first among universities in this region," noted Mr. K.L. Tam, the University's Director of Estates. "The GRF is an innovative approach that will support our ongoing effort to make improvements to HKU's diverse building portfolio. The electricity rebate is well timed and will allow us to accelerate our plans for the campus," said Dr. Steven Cannon, HKU's Executive Vice President (Administration and Finance). The GRF begins with two lighting upgrades in a pilot phase, and will be expanded to include a wider portfolio of projects later in the year. (website: http://www.sustainability.hku.hk/GreenRevolvingFund)
Smart Meters, Smart Energy
A student-focused carbon reduction and behavioural change project will be scaled up this year. The technology and science-based programme, launched by New College and Blue Sky Technology Ltd in 2015, included the installation of smart meters in student rooms and a real-time data dashboard. Students in the college led the development of data-driven solutions that reduced electricity use by over 25%. Expansion of the scheme to include the four Residential Colleges in Kennedy Town will enable 1,800 students from more than 50 countries to participate, with experiential learning programmes opened to all HKU students. "Results of the pilot in New College were impressive, using college facilities to teach our residents. We look forward to seeing this successful program in place on a larger scale," said Dr. Sarah Liao, the Master of New College. The initiative was highlighted as an outstanding demonstration project by Hong Kong government officials at the 2015 Paris Climate Change Conference (UNFCCC COP21). (website: http://www.hibluesky.co/hkuncprogram)
About Sustainability Office, HKU
The Sustainability Office works to collaboratively develop, strengthen, and realize HKU's institutional vision, commitments, and goals to integrate principles of sustainability into all aspects of the University's facilities, operations, and activities. For details, please visit www.sustainability.hku.hk.
"HKU sustainability- Be Part of It!" video: http://www.sustainability.hku.hk/focus/detail/bepartofit
Video download link: https://drive.google.com/file/d/0B1S_b-z2CkeKRENsOEMyMERvWjA/view?usp=sharing
For media enquiries, please contact Ms Ann Kildahl, Sustainability Office, HKU, tel: 2241-5602, email: sustainability@hku.hk; or Ms Melanie Wan, Senior Manager (Media), Communications and Public Affairs Office, tel: 2859 2600 email: melwkwan@hku.hk.