Back
HKU admits 309 outstanding Mainland students for its 2015/16 undergraduate programmes
09 Jul 2015
The University of Hong Kong (HKU) has admitted 309 top Mainland students for its 2015/16 undergraduate programmes. The number is more than the originally planned 300 students to be admitted this year.
Over 9,400 applications were received from students from 31 provinces, cities and autonomous regions throughout the Mainland. Many of the applicants attained outstanding results in the Mainland's National Joint College Entrance Examination and have excelled in a variety of ways.
Of the students admitted, twenty-two were top scorers ranking the first in their provinces, cities, or in one of the subjects taken.


Mr. Liu Yichong, the top Art-stream student in Shanghai, has been admitted to the Bachelor of Social Sciences (Government and Laws) and Bachelor of Laws dual degree programme.
"I've long been interested in political science and law and thus I decided on my major without doubt. After the weeklong Junior Entrepreneurship Summer School at the HKU campus in 2014, I was determined to go to HKU, which is my dream school. The Global Citizenship programme in the Faculty of Social Sciences and HKU's Worldwide Exchange programs are very attractive to me. I'm sure the brand new academic experience will be challenging, I will seize the opportunity to enhance my overall abilities," said Yichong.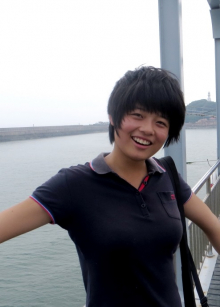 Over one-third of the students admitted will receive scholarships of various amounts up to HKD 186,000 per year. A full scholarship will cover tuition fee (HKD 146,000), accommodation fee and basic daily expenses.
Ms. Yin Shuzhi, the top Art-stream scorer in Yan Tai city and third in Shandong Province, will be a student at the Faculty of Business and Economics.
"I remember a photo of Hong Kong, showing such a breathtaking night view of the Victoria Harbour. Yet, what makes Hong Kong so fascinating is not just the scenery. The city, as one of the international financial centres with her open and inclusive setup, attracts me to explore my future. So I choose HKU for my undergraduate study and I will make the best from my study at HKU to broaden my horizon and develop in all aspects," said Shuzhi.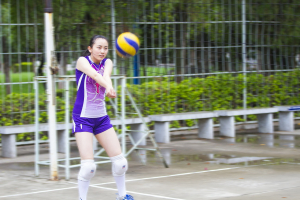 In addition, two national athletes and several award winners in the National Olympiad subject competitions have been admitted under the Multi-faceted Excellence Scheme, a pilot programme introduced this year by the University to foster a culture of multi-faceted excellence and whole-person development.
Ms. Pan Yichen is a top-tier national athlete in volleyball. She has received professional training in a number of sport games and activities including tennis, ballet, swimming and painting. She will study a Bachelor of Science degree.
"I enjoy sports in my leisure time to relax myself after school, and to learn new skills. I will focus on mathematics in my undergraduate study. I believe it will help my career development in various industries such as finance. I look forward to exploring different opportunities and developing myself in HKU," said Yichen.
Meanwhile, the HKU-Cambridge Joint Admission Scheme received over 4,200 applications this year. Since the launch of the joint admission scheme in 2012, over half of the students on track have received offers from the University of Cambridge to study Engineering at the university, after studying the first year at the HKU Faculty of Engineering. The first two cohorts all achieved first class honours at Cambridge and for the second year running, students admitted via the joint admission scheme topped the class list.
For media enquiries, please contact: Ms Trinni Choy (Assistant Director (Media), Communications and Public Affairs Office) tel: 2859 2606 / email: pychoy@hku.hk or Ms Melanie Wan (Senior Manager (Media), Communications and Public Affairs Office) tel: 2859 2600 / email: melwkwan@hku.hk; or Ms Rhea Leung (Manager (Media), Communications and Public Affairs Office) Tel: 2857 8555 email:rhea.leung@hku.hk.