Excellence in State and Local Awards
Physicist Wins China's 'Nobel Prize'
Hung Hing Ying Distinguished Visiting Professor in Science and Technology and alumnus of HKU's Department of Physics, Professor Luk Kam-biu, has been named a laureate of China's 2019 Future Science Prize. The Future Science Prize is considered China's 'Nobel Prize' and is awarded jointly by groups of scientists and entrepreneurs. Professor Luk, who is also a Professor at the University of California at Berkeley and a Senior Faculty Scientist at the Lawrence Berkeley National Laboratory, won the prize in physical sciences jointly with Professor Wang Yifang, Director of the Institute of High Energy Physics under the Chinese Academy of Sciences.
The pair have led the Daya Bay Reactor Neutrino Experiment and contributed to the discovery of a new type of neutrino oscillation, which opens the door for new advances in physics. HKU is a co-leader of the Daya Bay project with 41 other universities and research institutions and Professor Luk praised the teamwork involved, singling out HKU. "HKU has played a special role in this endeavour. It was through the first meeting held in the Physics Department at HKU that the Daya Bay project was launched. The generous support of the HKU administration during the early stage of the initiative undoubtedly seeded the success of the experiment," he said.
Professor Luk previously won the 2016 Breakthrough Prize in Fundamental Physics and used part of the fund to establish the Luk Kam-Biu Prize in Experimental Physics in HKU's Department of Physics to encourage students to specialise in experimental physics. He is also mentoring Assistant Professor Dr Jenny Lee in the Department of Physics in nuclear physics.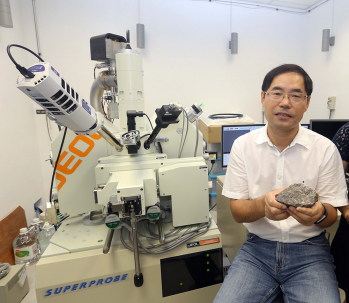 Professor Guochun Zhao, Department of Earth Sciences of The University of Hong Kong, has been elected a Member of the Chinese Academy of Sciences (CAS).
The Academy announced on November 22 a list of 64 Members and 20 Foreign Members elected for 2019. Of the 11 Members under the Geographic Science Section, Professor Zhao is the only academic from Hong Kong bestowed with the honour, in recognition of his contribution in the research of metamorphic petrology, Precambrian geology and supercontinents.
CAS Member is a lifelong honour and the highest academic title in China, given to scientists who have made significant achievements in various fields.
Professor Zhao is delighted to be recognised with this honour. "I am very honoured to have been elected as the Member of the Chinese Academy of Sciences (Geographic Science Section), which reflects not only the recognition of my academic achievements in earth sciences, but also an acknowledgement of my significant contributions to the development of earth sciences in Hong Kong and in Mainland China.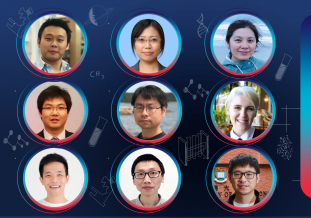 Young researchers at the University of Hong Kong have achieved excellent results in the inaugural round of the 2021 Excellent Young Scientists Fund (Hong Kong and Macau).
Seven young scientists have been awarded the prominent fund under the National Natural Science Foundation of China, an organisation directly affiliated to the State Council for the management of the National Natural Science Fund.
The Excellent Young Scientists Fund is granted annually to support young scientists (male below 38 and female below 40 years old) with achievements in basic research to conduct research in areas of their own choice.
The fund was offered exclusively for the first time this year to Hong Kong and Macau for applications by eight designated universities. It is highly competitive, only 25 projects are funded for Hong Kong and Macau. HKU is funded the highest number of projects. Each project will receive a funding of RMB1.3 million (HKD1.5 million) for a maximum period of three years, in the form of cross-border remittance to directly support researchers' work in Hong Kong.
HKU award winning young scientists and their projects:
Dr Chu Hin
Assistant Professor in Microbiology, LKS Faculty of Medicine
Project Title: Coronaviruses
Dr Jenny Lee Hiu Ching
Associate Professor in Physics, Faculty of Science
Project Title: Radioactive Isotope Physics
Dr Dai Lixin
Assistant Professor in Physics, Faculty of Science
Project Title: Astrophysics & Astronomy
Dr Liu Junzhi
Assistant Professor in Chemistry, Faculty of Science
Project Title: Atomically Precise Synthesis of Non-benzenoid Nanographenes
Dr Zheng Chaogu
Assistant Professor in Biological Sciences, Faculty of Science
Project Title: Developmental Neurobiology
Dr Louise Amy Ashton
Assistant Professor in Biological Sciences, Faculty of Science
Project Title: Understanding insect responses to environmental change in rainforest
Dr Huang Zhiyi
Associate Professor in Computer Science, Faculty of Engineering
Project Title: Optimization Under Uncertainty
Dr Wang Zhongrui
Assistant Professor in Electrical and Electronic Engineering, Faculty of Engineering
Project Title: Research on novel memristors and brain-inspired computing
Dr Li Can
Assistant Professor in Electrical and Electronic Engineering, Faculty of Engineering
Project Title: Neuromorphic Computing Chips with Memristors
Local Honours
HKU scholars performed well in local award schemes that recognise quality, impactful research in both humanities and the sciences.
Four of the nine recipients of the Humanities and Social Sciences Prestigious Fellowship Scheme of the University Grants Committee (UGC) came from HKU, the most of any local institution. They included Professor Brendan Weekes of the Faculty of Education for a study on intervention and prevention of neurodegenerative disease in the Greater Bay Area; Professor Kendall Johnson of the School of English for a study of early American missionary printing in China; Professor Johannes Chan Man-mun of the Faculty of Law for a study of the role of the judiciary and judicial independence under Hong Kong's 'One Country, Two Systems' arrangement; and Professor Frank He Xin, also Faculty of Law, for a study of gendered divorce litigation in China.
Professor Sydney Tang Chi-wai in the Department of Medicine was awarded the Croucher Senior Medical Research Fellowship for his work to deepen understanding of the cellular and molecular mechanisms of chronic progressive kidney disease.
Professor Kendall Johnson
Professor Johannes Chan Man-mun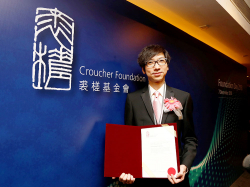 Professor Sydney Tang Chi-wai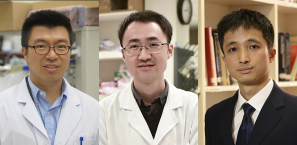 This year, three academics from the University of Hong Kong have been presented with Innovation and Senior Research Fellowship Awards by the Croucher Foundation. They are:
Croucher Innovation Award 2019
Dr. Yufeng Wang
Assistant Professor, Department of Chemistry, Faculty of Science, The University of Hong Kong
Croucher Senior Research Fellowships 2020
Professor Anderson Shum
Professor, Department of Mechanical Engineering, Faculty of Engineering, The University of Hong Kong
Professor Wang Yao
Chair Professor, Department of Physics, Faculty of Science, The University of Hong Kong